Dr. Vivian L. Begali
LCP, FACPN-ABN, ABPP
Dr. Vivian L. Begali is a double-boarded specialist, board-certified clinical neuropsychologist, and licensed clinical psychologist with over 25 years of experience providing evaluation and treatment to children and adults with medical, psychological, and emotional problems. She has Diplomate status in clinical psychology awarded by the American Board of Professional Psychology (ABPP), which is the oldest and most respected governing specialty board granting certification in North America, and Diplomate status in clinical neuropsychology by the American Board of Professional Neuropsychology (ABN) governed by the American College of Professional Neuropsychology. She is a Fellow of the National Academy of Neuropsychology, American Academy of Professional Psychology and the American College of Clinical Psychology. Dr. Vivan L Begali received the Marquis Who's Who award for 2020.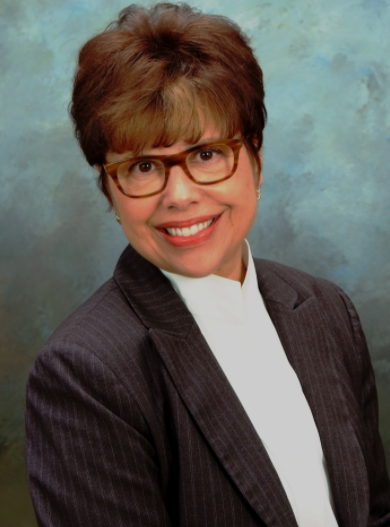 A diplomate is a board certified specialist who has made significant achievements beyond the mandatory doctoral requirements of their specialty. Diplomate status through board certification is awarded to practitioners as a designation to the public that they possess advanced competency in their specialization areas. The credentialing process follows licensure and is a very rigorous process that involves having a practitioner's work examined by a committee of specialists, including having an oral defense of their work experience, knowledge base, work samples, and clinical judgment. The in-depth self-evaluation, continuing education, and peer review of credentials required is a voluntary process. In addition to the basic and applied generic core courses that all clinical psychologists must have, neuropsychology competency requires a foundation in the clinical neurosciences, including neurology, neuroanatomy, and neurophysiology. There are very few clinical psychologists in North America who are double-boarded in two distinct specialty areas.
Dr. Begali graduated from the APA accredited clinical psychology program at James Madison University with a Doctor of Psychology degree (PsyD) in clinical psychology in 1996. Following graduation, she completed a two-year post-doctoral fellowship (residency) in clinical neuropsychology at Sheltering Arms Rehabilitation Hospital, Richmond, VA. She completed her Bachelor's (BS) and Master's (MEd) Degree in Special Education at Slippery Rock University, Pennsylvania, and an Educational Specialist Degree (EdS) in School Psychology at James Madison University.
Dr. Begali has specialized training and experience in medical psychology, neuropsychology, and the psychological treatment of medical and neurological disorders affecting children and adults. She has advanced training in hypnotherapy and family/couples psychotherapy. She provides psychological treatment to individuals across the life span to include the geriatric/older adult population and young children.
She completed the American Society for Clinical Hypnosis (ASCH) training requirements required for advanced certification, consultant, and uses hypnotherapy in the treatment of chronic pain conditions (e.g., fibromyalgia, spinal disorders, back pain, surgical injury), depression, anxiety, and habit control (e.g., hair pulling, smoking cessation, weight control), and neurological disorders. She has served as a court designated expert witness.
When providing individual psychotherapy, Dr. Begali uses an integrated approach that draws from a combination of cognitive-behavioral, patient-centered, and solution-focused frameworks to meet the individual's specific needs.
Since establishing residence in Virginia in 1979, she has been on staff at the University of Virginia Medical Center, Woodrow Wilson Rehabilitation Center, Charlottesville Public Schools, Cumberland Hospital, and Sheltering Arms Physical Rehabilitation Hospital.
Dr. Vivian L. Begali is a double-boarded specialist, board-certified clinical neuropsychologist, and licensed clinical psychologist. These awards indicate completion of board review of credentials, training, knowledge, and work style by the American Board of Neuropsychology. She has published a range of professional articles, book chapters and authored several books on acquired brain injury. She has been an invited speaker for local and national audiences.
She provides clinical supervision to psychology graduate students and has taught courses at the university level on psychotherapy, assessment, counseling, and general psychology. Dr. Begali is a past president of the Richmond Academy of Clinical Psychologists. She has been awarded Fellow status by the National Academy of Neuropsychology and the American College of Professional Neuropsychology. She serves as a member of local, state, and national organizing committees.
Professional Affiliations